• 12.05.2015 •

We are very happy to announce that WIND is going to be re-released
via our good friends from GodEater Records! There will be

a new Jewel Case edition including two bonus live tracks
until the end of May and - finally - a LP version later this year!


• 22.03.2015 •

We are proud to announce that we are going to
perform at this years episode of Wave Gotik Treffen in
Leipzig from May 22nd - May 25th!

We will take this chance and present another new song from our upcoming album
exclusivly on this show, so don't miss us and be there!

WGT Official


• 25.01.2015 •

The year 2015 has started and it will bring much news for us.
We are glad to announce that our third album is finished and
we are going to record it in February and March.

If you want to be one of the first to hear something from it,
be sure to visit the last concert of the Grabkabinett tour
in Oberhausen on January 31st:

Facebook Event

Beside that we have a few more things planned
for this year so stay tuned!


• 30.08.2014 •

During the last week it was not
possible to write mails to our
adress info@frigorisofficial.de.

If you tried to do so:

The problem is now fixed and
we can recieve mails again
so please rewrite us.


• 14.08.2014 •

After a lot of request we are happy to introduce a new shirt design to you!
You can preorder it from now until the end of August and profit from
the exclusive preorder price of 12€ + shipping.




We hope you like it!




Together with our friends from HYEMS and HIGH RISE FALL
we plan a concert tour called "Grabkabinett" at the end of the year.

Therefore we are searching for bookers, locations and bands in Germany
and the surrounding countries that are interested
in organizing one show of the tour with us.

All information and possible as well as already confirmed
dates can be found at:

www.hyems.net


• 01.05.2014 •

We are glad to announce that we will take part
at Metalfest Loreley Festival 2014!

If you want to take part at this Open Air Festival
you can buy your ticket directly via us.

By doing so you will support us directly and you
will save some money as we can sell the tickets
cheaper as the official pre-sale price.

Date: 19-21.06.2014
Place: St. Goarshausen
Price: 95€

Official Metalfest Homepage

We would appreciate your support and hope to see some of you there!


• 30.09.2013 •

We recieved a small selection of the latest
Hypnotic Dirge Records releases which can be either ordered
via us or can be bought on our upcoming concerts which
spares you the hugh shipping costs from Canada.

We have just very few copies of each CD
so be sure you get one soon if you are interested.

Each CD costs 8 € and is more than worth it:

Obsidian Tounge - A nest of ravens in the throat of time
Galactic Cancer Squad - Ghost Light
Nethermost - Alpha
Lycanthia - Oligarchy
Odradek Room - Bardo. Relative Reality
Subterranean Disposition - Subterranean Disposition
Netra - Sψrbyen
Silent Path - Mourner Portraits
Epitimia - Faces of Insanity

Listen:
Bandcamp HDRex


• 13.08.2013 •

From now on we will stop the support of our Myspace profile,
which means that we will no longer post anything there or
will we read any messages etc.


• 21.06.2013 •

From now on our sophomore album WIND is also released by us and our Canadian label Hypnotic Dirge Records!

You can order it directly from us
or via www.hypnoticdirgerecords.com.

For those who want to get an impression first,
you can listen to the whole album on YouTube or on Bandcamp.

For our first amazing reviews please visit our Facebook page.

We will add an extra press section soon to this website.


• 26.05.2013 •

Since 8th May Misanthropic Art Productions released our new album WIND.
You can order it via e-mail to misanthropicartprod@gmail.com.

For that reason we revealed a second song from the album.
You can listen to "Frόhlingsnacht" on our Facebook or Myspace site as well as on our Hypnotic Dirge Bandcamp profile:

Hypnotic Dirge Bandcamp


• 26.04.2013 •

Today we have two big announcements.

First we finally want to introduce our new bass player to you. Some of you may have already seen him on the stage as he has helped us out for a few gigs
in the past. We are happy that he joins us now as a full member.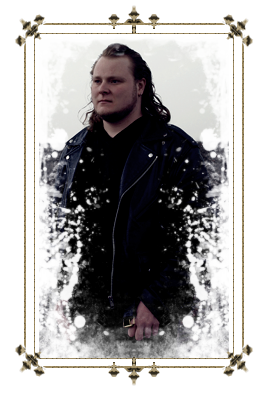 Secondly we have some more information about the album release for you.
WIND will be co-released by Hypnotic Dirge Records
and Misanthropic Art Production.
Here is a link to the official announcement of Hypnotic Dirge Records:

www.hypnoticdirgerecords.com-link

The dates of release will be the end of May for Misanthropic Art, 7th June for Hypnotic Dirge and we ourselves are planning a release party on 8th June.

So stay tuned and enjoy the first glimpse into the album with
"…und Asche rinnt durch meine Hδnde"


• 15.04.2013 •

New interview on "eternitymagazine.de":

Treasure Hunt: Frigoris


• 07.03.2013 •

Today we have some sad news for you:
Our long time bassist Melanie Schmitz leaves Frigoris due to personal reasons.

We thank her for the great time we had and wish her the best for the future.
She will give her farewell concert this Friday in Halle (Saale) at our show with Under that Spell, Wandar and Ain.

The new bass player will be announced within the next weeks.


• 01.01.2013 •

Here finally is the cover of WIND.

Special thanks to Valentin Lieder (Memento Mori Art)
for the great design.


• 28.12.2012 •

We just signed a one-record deal with Misanthropic Art Productions.

Our upcoming album WIND will be released by them in May.

Misanthropic Art Productions Weblink


• 29.09.2012 •

We decided to reveal one song from our
upcoming album Wind in the final quality.

You can find '...und Asche rinnt durch meine Hδnde' either
on our Facebook or on our Myspace profile.

We hope that you like it and would appreciate some comments!




• 27.08.2012 •
Welcome to the new Frigoris Homepage

After a long period without a real homepage we took the chance during our larger
preparations to the release of our new album WIND to introduce a new one.
A special thanks to Valentin Lieder for the great design and the
whole trouble he had to go through to realize it.

This new homepage goes hand in hand with a new e-mail address.
You can get in contact with us via info@frigorisofficial.de now.

We hope you like it!

Regards, Frigoris